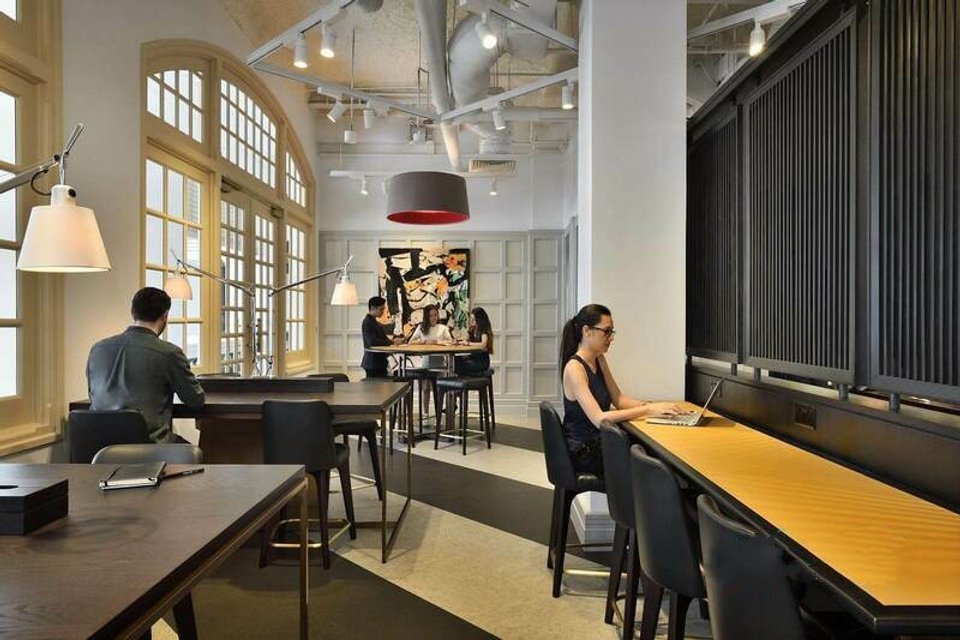 Flexible offices are all about supporting busy workers on the move – nothing says 'instant fix' like hot-desking these days. Hot-desking has become a tremendous buzzword over the past decade, with many keen to check out its profitable benefits. Hot-desking is a desirable option for many companies and workers looking for a social alternative to the average office life.
Should you rent a desk?
Hot-desking is the flexible working arrangement where office users can rent out a desk space for as long as required. This takes place in a shared office space, amongst workers from several different businesses.  Swapping spots is as easy as changing your rental for that day, week or month. The minimum rental period is indeed that short, that it could be over in a day if you wish. With such short leases, hot-desking may well be the most flexible workspace arrangement there is. What's also fantastic is that general office amenities are part of the package, as long as you can share. That includes wi-fi, printing, kitchen and bathroom and the regularly serviced office facilities. You can rent different types of desks to your liking, for as long as you need.
The Difference Between a Hot desk and a Coworking Space
Hot-desking can be hard to tell apart from its close relative, co-working. The main difference to be noted is that hot-desking positions are not fixed. Hot-desking does often come under the umbrella of "co-working", but is differentiated from the dedicated desk setting associated with co-working. Dedicated desks will have a slightly longer lease, perhaps of a few weeks, so are slightly less flexible. 
How much is it to book a hot desk in Singapore?
We've teamed up with the best coworking spaces in Singapore. Let us know your requirements, so we can help you find the best hot desk in Singapore. Contact us thru Whatsapp or call our hotline!
JustCo has hot desks starting from $398.
WeWork has hot desks starting from $490.
Distrii has hot desks starting from $550.
The Hive has hot desks starting from $250.
The Work Project has hot desks starting from $295.
Servcorp has hot desks starting from $350.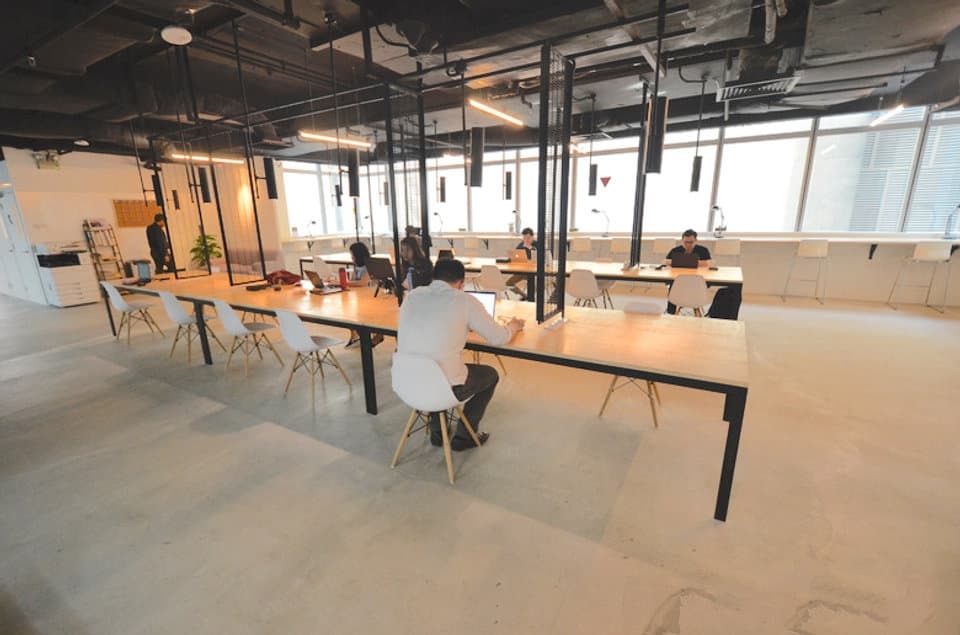 Here are a few reasons that agree with you on that. Hot-desking has been praised for its natural way of encouraging networking and collaboration. While other flexible workspaces also tend to encourage this, the ability to shift seats only helps more. Besides, a change of scenery can help stimulate the minds of some, increasing productivity without compromising routine too heavily.
As one of the most flexible arrangements out there, the extremely low commitment requirements are a clear plus. It gives you the absolute freedom to move and use facilities as you please. This helps hot-desking become more cost-efficient, too, which is valuable inexpensive real estate areas. Especially when offices often have up to 50% of desks unused at any one time. As you only use what you need, when you need, you only pay for as much as you need. This not only applies time-wise but in terms of facilities too. If you're only using a small desk, with one computer monitor, that's all you pay for.
Arguably the best part is that you need not set anything up. Like any serviced office, it's all included in the rent. Most things you could ever need will be there ready to use, saving you time, effort and organising. Time is money, so this ultimately adds to hot-desking's cost-effective nature.
One more reason why you should choose hot-desking is that it tends to eliminate clutter in the workspace, encouraging concentration. With everything set up uniformly, neatly and without the personal hoarding touch of a regular office, the mind relaxes. And when the mind relaxes, the ideas start to flow.
Who uses a hot desk?
Typical users of hot-desks include freelancers, individual entrepreneurs and small teams. The individual rental of hot-desks is simpler for those with more independence in their working. Not to mention, cost-effective strategies are often most important for individual workers. A large space with extra amenities for a small, project team is a waste of resources and inconvenient overall. The last thing needed is extra time in an office past its use, limiting productivity. Hot-desking is particularly useful for mobile or remote workers. The ready-to-use set-up is incredibly handy or in fact the only option for those who move often or work remotely. Companies of all sizes favour hot-desking as a flexible office option. Smaller start-ups may not need so much space to themselves and enjoy the collaborative boost from the social environment. Even bigger firms appreciate that this cost-effective arrangement leaves funds for new projects and improvements, stimulating growth. 
Hot-desking is a fresh way to give your work ethic a reset and make the most of good communication skills. Whether you are a freelancer or a large company, hot-desking has convenience and cost-effectiveness to offer to everyone. Of all the flexible office types, hot-desking is easily the most flexible and could be exactly what you're looking for. Giving it a chance could be the start of a journey full of new opportunities that come easier than planned.