Find a Hot Desk or a Coworking Space Anywhere in Singapore
Tell us about your workspace needs
Choose from Hundreds of Coworking Spaces in Singapore
From S$ 800
Westgate Tower is a unique office space located in the famous Westgate mall and connected
[more]
Westgate Tower is a unique office space located in the famous Westgate mall and connected to Jurong East MRT Statio
[more]
From S$ 747
The largest co-working space in Singapore is Distrii's office spaces at 9 Raffles Place. I
[more]
The largest co-working space in Singapore is Distrii's office spaces at 9 Raffles Place. It spans across 62,000 squ
[more]
From S$ 650
MYP Centre at 9 Battery Road is the perfect hub for commercial activity and is surrounded
[more]
MYP Centre at 9 Battery Road is the perfect hub for commercial activity and is surrounded by the Raffles Resort, cr
[more]
From S$ 995
Designed by the renowned architect Kenzo Tange, UE Square is a 18-storey tower that has be
[more]
Designed by the renowned architect Kenzo Tange, UE Square is a 18-storey tower that has been marked as a historic s
[more]
From S$ 773
AXA Tower at Tanjong Pagar is one of the most iconic buildings in Singapore's Central Busi
[more]
AXA Tower at Tanjong Pagar is one of the most iconic buildings in Singapore's Central Business District as it is th
[more]
From S$ 886
Located in the Central Business District of Singapore in a breathtaking skyscraper, Asia S
[more]
Located in the Central Business District of Singapore in a breathtaking skyscraper, Asia Square Tower 1 has a grand
[more]
What type of office is best for you?
Ideal for: Startups, freelancers and small teams looking to work alongside like-minded businesses.
Dedicated open plan desk(s) in a coworking or serviced office
Access to meeting rooms, kitchen and break out areas
Rent covers all outgoings
Ideal for: Businesses needing privacy while working but also wanting a collaborative environment.
Lockable private office within a flexible workspace
Fully furnished, plug n' play
Access to meeting rooms, kitchen and common areas
Ideal for: Businesses looking to share office space and wanting something more
personal.
Think Airbnb for office space
Private office or coworking space options available
Make it your own and set up with that personal touch
Ideal for: Big teams needing an exclusive plug n' play office just for them, with
Private furnished commercial space, often furnished
Exclusive use of facilities
Avoid expensive fitous, setup fees, and contracts for outgoings
Ideal for: Startup / Market expansions needing a business address but not the actual space.
Professional business address and telephone number
Can be upgraded to allow for casual office use
Global networks available
Ideal for: Corporations and enterprises that want to enjoy the benefits of flex space.
Private space for 25+ people within a coworking or serviced office
Customisable to suit the brand and needs of a large team
A space that adapts to your business' journey
Personal concierge to find the best office pricing for any location
Any requirement
We provide flexible office spaces for businesses, corporations, startups, and professionals. Whatever you need, we can arrange it for you -- from a single desk and a sublet to a private office and an entire office floor.
Dedicated concierge
We have locals from the area who know the location intimately and can show you the amenities in the vicinity. They can also take you on an office tour and help you shortlist office spaces and negotiate rental terms so you can find the best office to suit your needs.
Updates
Tell us what you need and leave the rest to us. You don't need to continually search, browse, or wait for scheduled emails because we will customise the perfect office space for you and notify you of office space suggestions that fit into your requirements.
Quick Guide to Coworking in Singapore
Singapore is one of the best cities to launch a business today. It has a booming economy, incredible talent, and innovative environments which foster one of the most balanced work, life, and play lifestyles in the world. It also has a growing remote work force which has made coworking a skyrocketing industry that not even a pandemic can set back. Though coworking was first patronised by individual professionals and startups, they're fast becoming a cost-effective option for multinational enterprises who are looking for solutions to weather the economic toll of the pandemic. 
How can I find the perfect coworking space in Singapore?
Looking for office spaces in the world's most competitive country in terms of economy, talent, and innovation can be a time consuming and costly endeavor. Not only are rental costs high, competition for commercial real estate is tough and finding a deal to suit your needs and budget can be close to impossible unless you know where to look and what to look for. 
This is why coworking is a growing trend in Singapore. With an increasing number of startups, investors, and multinational enterprises, Singapore is seeing a shift towards flexibility and inter organisation and inter-industry collaboration. Instead of renting a full-house commercial space and spending a huge chunk of their budget on rent, people are cutting costs on rent and reallocating the money for projects and initiatives that could grow their professional practice or business. 
You'll be given a personal concierge who'll assist you in every step. From a single desk to an entire floor, we can organise a space and get you the best deal in Singapore. Choose the right coworking space for your needs by booking a private office tour now!

Highlight the best of your properties by using the List Category shortcode. You can list categories, types, cities, areas and states of your choice.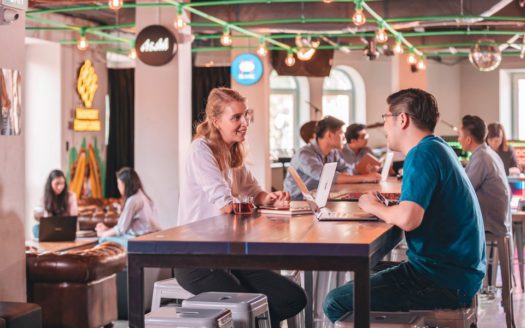 Visiting the lion city but needing to get work done? You can choose to work in your cozy hotel room where Netflix a
...
Continue reading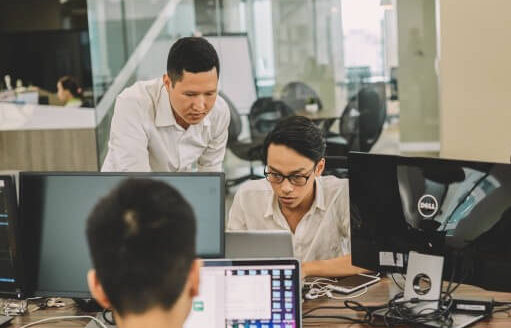 When the first coworking spaces were established in Singapore back in 2011, the people who were attracted to them a
...
Continue reading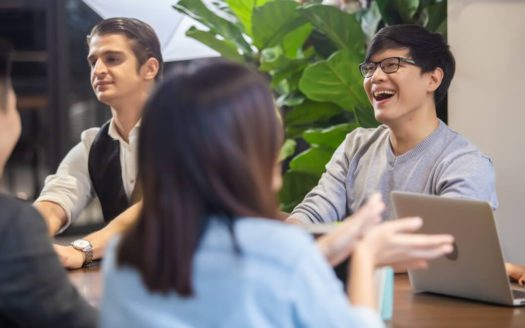 One of the reasons many business owners like to work in coworking spaces is because doing so will help them and the
...
Continue reading
How To Find Us
50 Raffles Place, Singapore Land Tower, Singapore 048623
Opening Hours
24/7
click to enable zoom
loading...
We didn't find any results
open map
View
Roadmap
Satellite
Hybrid
Terrain
Fullscreen
Prev
Next