Perks You Don't Usually See In Coworking Spaces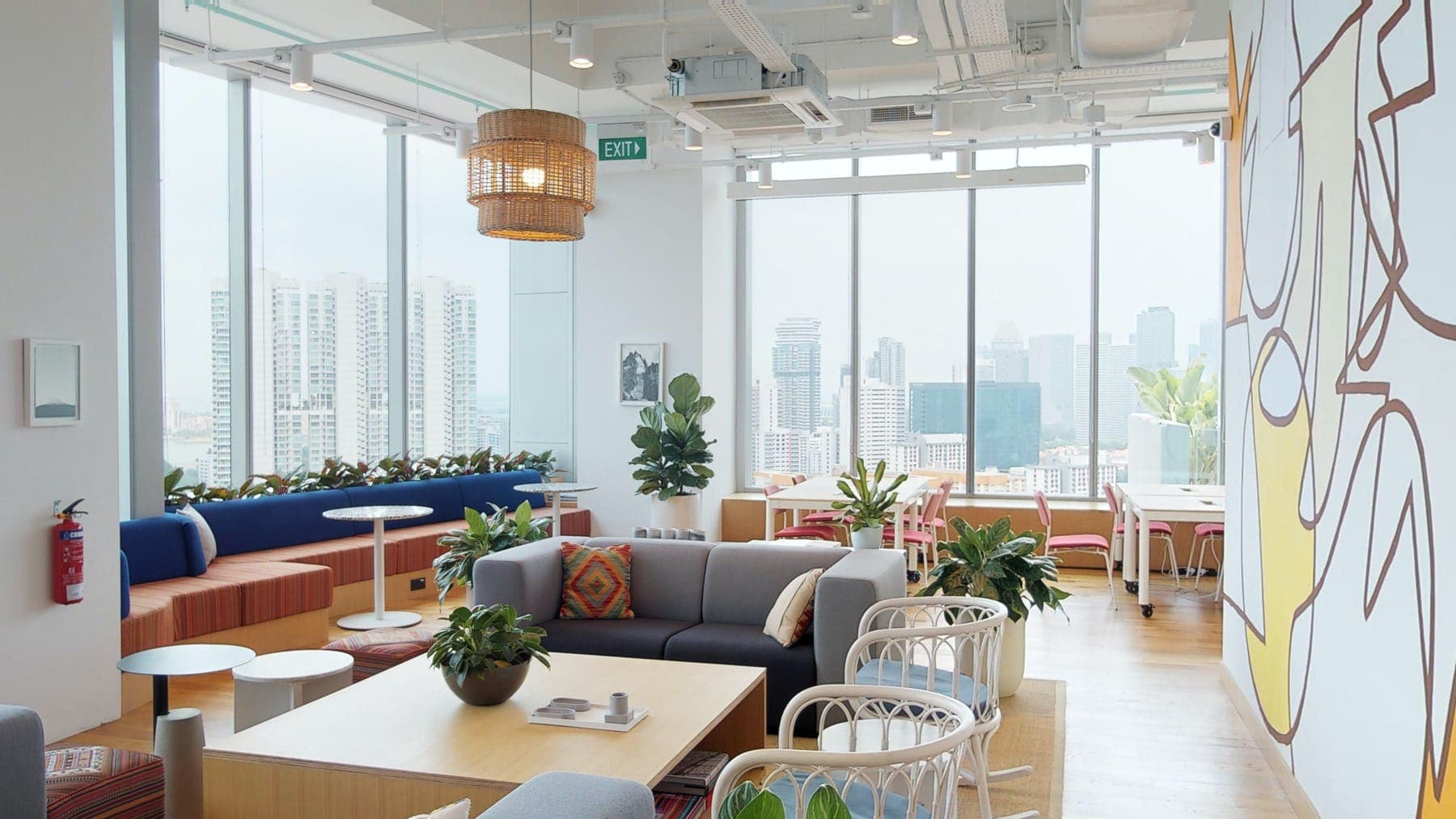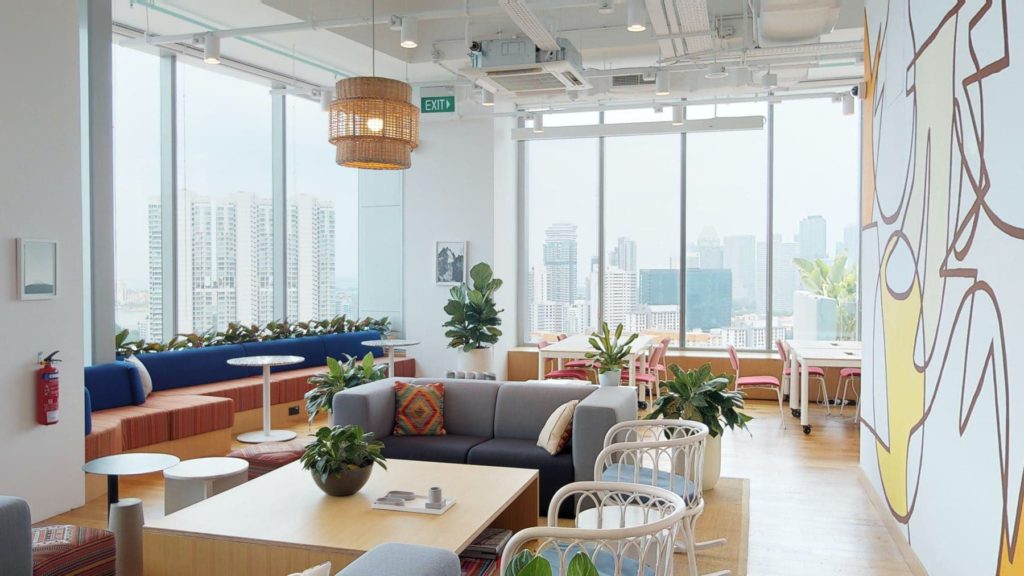 Coworking is becoming a more crowded industry and competition in markets such as Singapore is becoming tighter than ever before. With larger coworking companies opening up more branches in the city and smaller independent coworking spaces trying to remain relevant, there has been a growing demand for perks that go beyond what you would normally expect of coworking spaces. More and more coworking spaces are injecting technological solutions to their membership packages but there is a group of coworking spaces that are attracting clients with the lifestyle they can offer. Instead of being simply places for work, coworking spaces are becoming well-rounded locations that accommodate everything a worker needs, from breakfast and exercise to drinks and sleeping accommodations. Check out these 6 unusual coworking perks that are changing up the way we think of coworking.
Coworking spaces are now stepping up their game by elevating their already polished interior to better emulate hospitality services. Taking furnishings and infrastructure to another level, some coworking spaces are building designated nap rooms to provide a safe rest place for coworkers who need to recharge. A handful of coworking spaces are taking this a step further and are partnering up with hotels to better accommodate their members' needs for lodging and quality dining. This transforms coworking spaces into one-stop shops that are particularly attractive for travelling professionals and those who wish to have everything they need in one place.
Coworking spaces these days are outperforming each other in terms of the lifestyle they can provide their members. With a growing health-conscious millennial workforce, more and more coworking spaces are partnering up with gyms and fitness centres to offer health and fitness classes and services at more affordable prices. There are also coworking spaces who partner up with commercial buildings and hotels to extend their coworking memberships to free-use of gyms and pools. These are particularly attractive lifestyle perks for health-conscious coworkers who want to fit in their exercise into their tight schedules. 
A lot of freelancers and flexible workers choose their flexible work setups because they are parents and want to take care of their children. With a huge population of flexible work-from-home parents, coworking spaces are adopting facilities that attract these parents to coworking spaces. 
One of the challenges of working at home while taking care of children is the inability to focus solely on one's work. Oftentimes, parents would call on babysitters to come to their homes and babysit their children as they work. A downside to this is sometimes, babysitters are not available, and it's unprofessional to invite guests or conduct meetings in your home office. Some coworking spaces solve these problems by having childcare facilities within or near coworking facilities. This saves parents the effort of hiring babysitting services and they don't have to worry about babysitters not being able to come in for work. They can easily go to coworking spaces where there are daycare centres, playrooms, or in-house babysitting services so that they can focus on work better while making sure their children are within proximity and are well taken care of.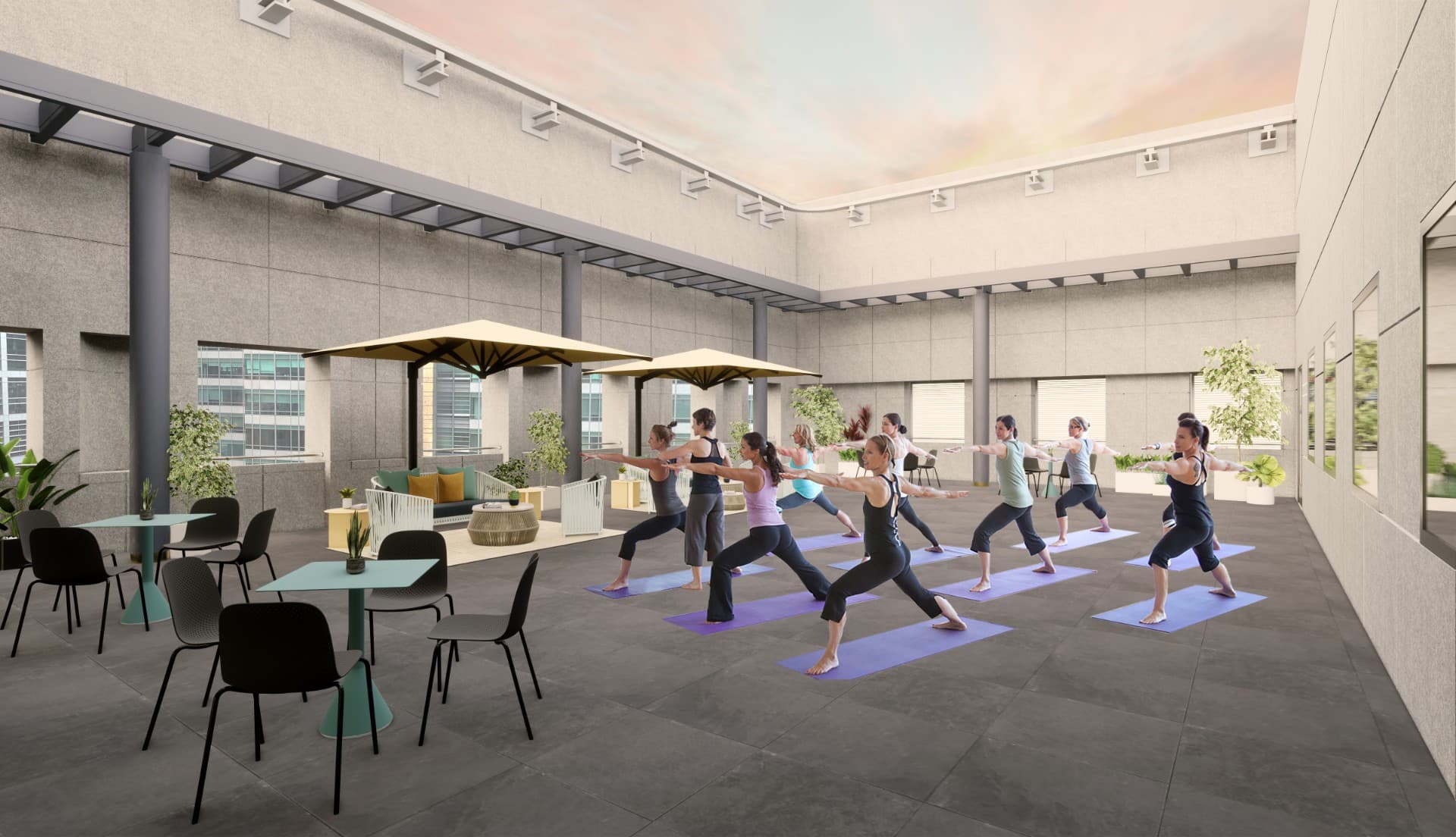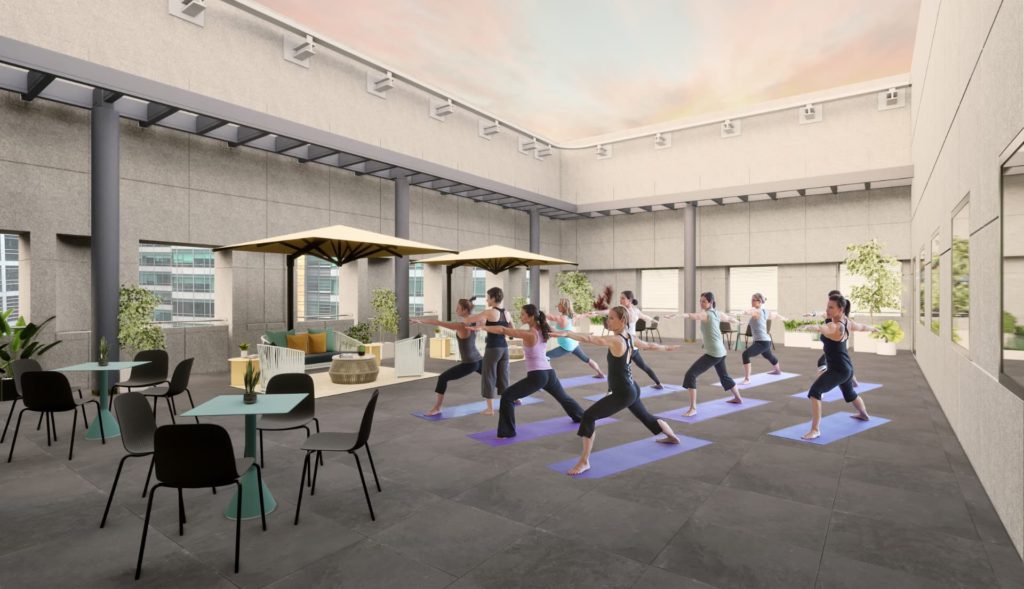 When promoting work-life balance, coworking spaces can get really competitive. Most of them will target a particular demographic and provide additional facilities to cater to specific wellness needs. Nowadays, it is not unusual to find coworking spaces with meditation rooms, wellness classes, and even yoga studios. 
Depending on your needs, you can choose a coworking space that offers these facilities to allow you to better maintain your work-life balance.
When it comes to lifestyle, another investment coworking spaces are making is in entertainment facilities. From amazing sound systems that drown out noise during the day and double as party music in the evening to game rooms and studios, coworking spaces are specifically catering to artists and gamers by profession and at heart. Some coworking spaces these days have recording and photography studios as well as common rooms with a foosball table, a pool table or an air hockey table. They often also put some TVs, video game consoles, and darts to let coworkers unwind. These are also great amenities to have in common rooms since they foster interaction between coworkers and make networking a much more enjoyable process.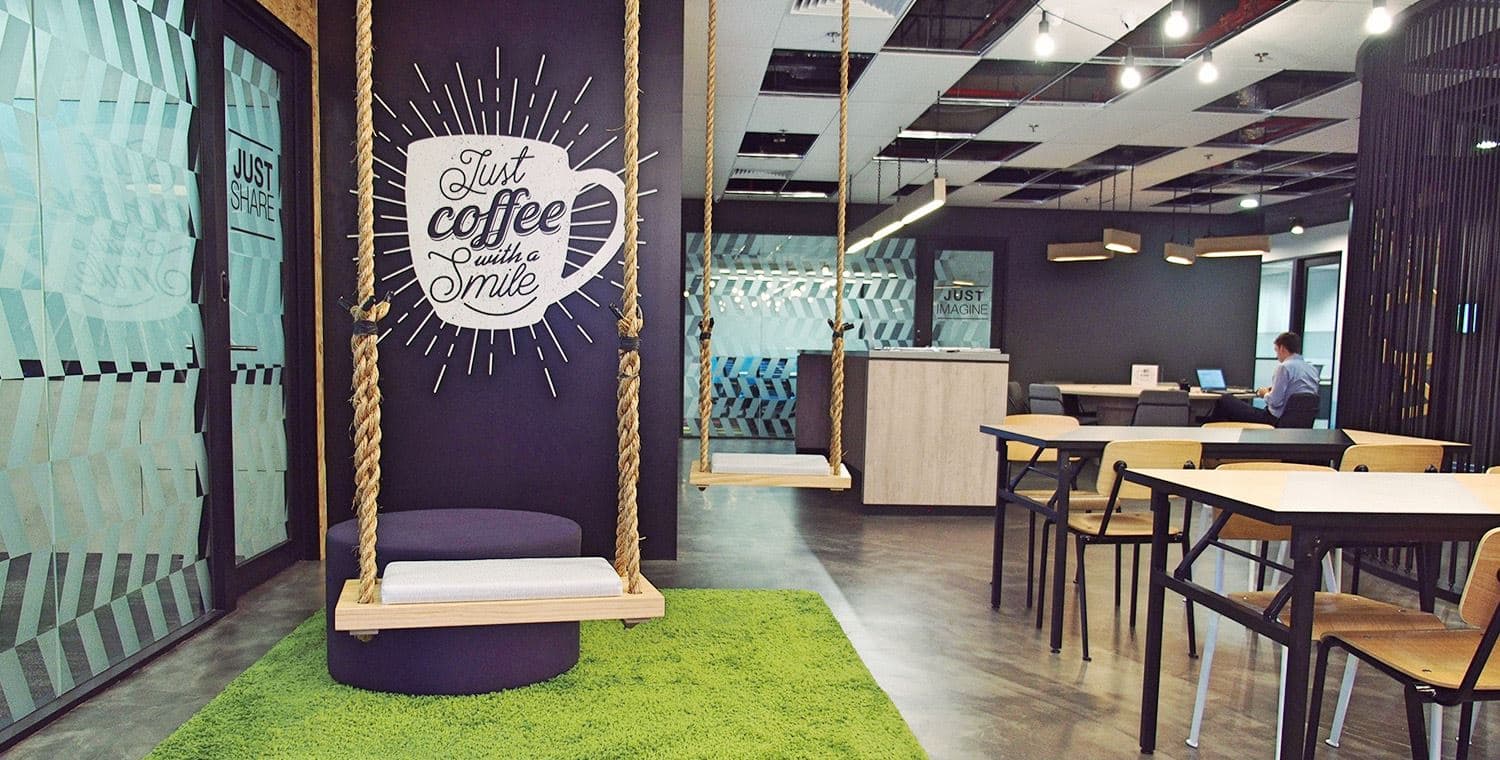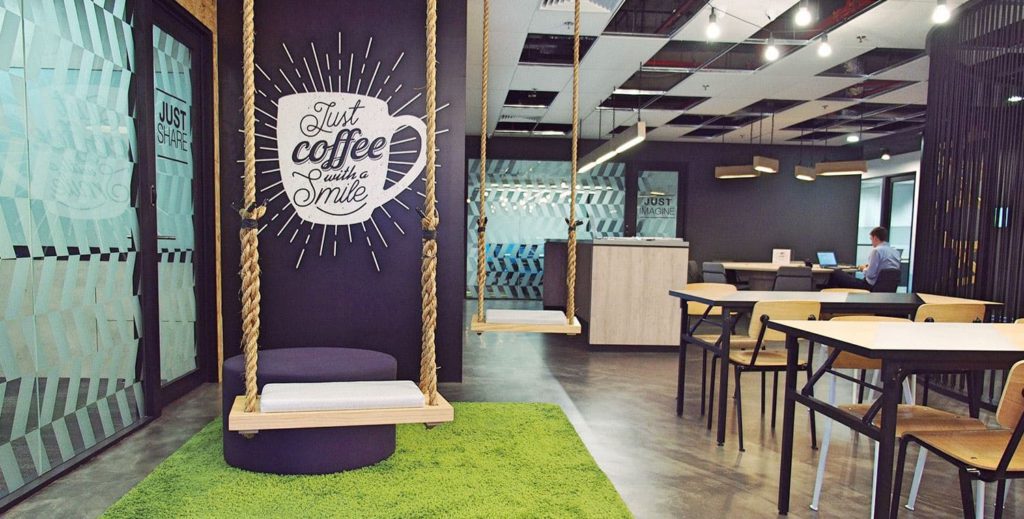 Most coworking spaces come with pantries and cafés, but now, some coworking spaces are partnering with restaurants and bars to transform workspaces into pub-like leisure hubs perfect for happy hour. This eliminates the need to travel for dinner meetings, and also serves as a great way for coworkers to unwind, share a couple of drinks from curated alcohol menus, or enjoy a good meal after a day's hard work. 
For nighttime coworkers, this also means you have a widespread of dinner fare to choose from when you go hungry while working. You no longer need to order a takeaway and have it delivered when you can eat good food where you work.